[ad_1]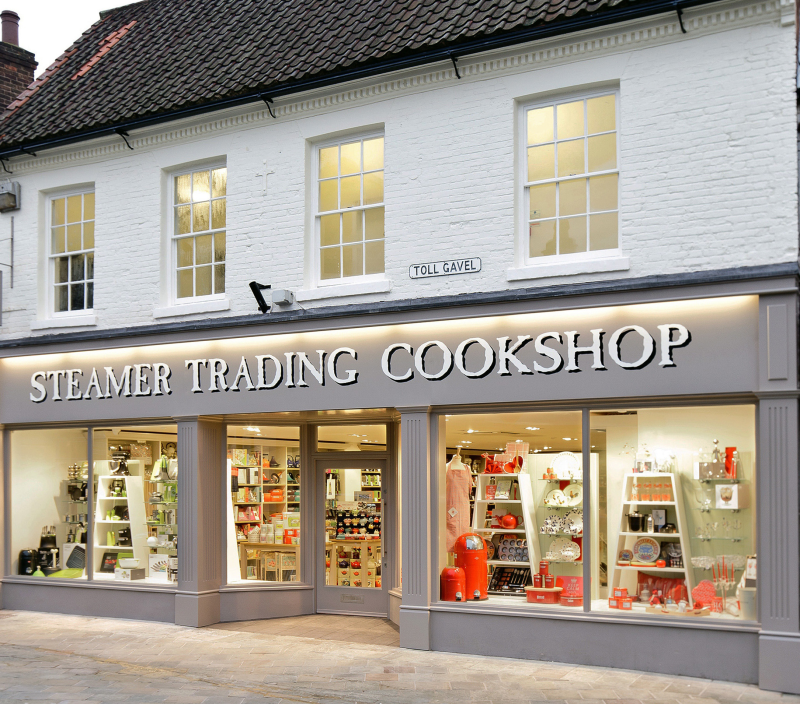 Kitchenware retail chain ProCook announced this week that it is closing the Steamer Trading brand, as the business explains it "needs to protect the rest of its portfolio", with the "best route to success to utilise the most profitable sites in expansion plans for ProCook".
ProCook saved rival retailer Steamer Trading from administration in January, acquiring 27 of its 38 stores, as well as the e-commerce business and head office team.
Ten 'underperforming' stores which were not part of the sale – Battle, Heathfield, Westerham, Dorking, Bluewater, Taunton, Wells, Cambridge, Glasgow and Bournemouth – closed immediately, whilst a further store and its accompanying cookery school in Knightsbridge, trading under the Divertimenti brand, was acquired by Steamer Trading founder Ben Phillips.
At the end of April, ProCook closed a further six Steamer Trading stores at Guildford, Brentwood, Cardiff, Hereford, Stamford and Witney, citing 'a tough economic climate and unworkable property costs'.
Of the 21 remaining Steamer Trading stores, eight are due to close in mid-July with a total of 24 full-time job losses across the eight stores. The branches affected are Beverley, Chichester, Horsham, Lymington, Northallerton, Saffron Walden, Southampton and St Albans.
ProCook will take over the other 13 sites currently trading as Steamer Trading, re-branding them as ProCook and expanding its estate. These new ProCook stores are Bishop's Stortford, Bury St Edmunds, Chester, Cirencester, Harrogate, Thame, Bath, Bristol, Brighton, Dorchester, Eastbourne, Lewes and Truro.
The expansion will take the total number of ProCook locations across the UK to 50, broadening the scope of the retailer's reach from out-of-town outlets and leisure destinations to more town centre locations.
ProCook owner Daniel O'Neill said: "After almost six months of trying to get the Steamer Trading model to work, and a significant amount of investment, we have been forced to draw the brand to a close.
"We have concluded that our best route to success is to utilise the most profitable sites in expansion plans for ProCook. This will enable ProCook to maintain a high street presence and will save jobs that would otherwise be lost.
"It's a sad day for the Steamer Trading brand. But even with our best efforts, the model is not viable, and therefore we're forced to close a few stores."
ProCook CEO Stephen Sanders added: "Given the current economic pressures faced by retailers on the high street we cannot afford to rest on our laurels, and the difficult decision we've come to will enable us to protect the rest of our portfolio.
"We are pleased that by transferring 13 stores to the ProCook brand we'll be able to preserve a significant number of jobs and will be offering full support to those whose roles are affected."
A ProCook spokesperson said the 13 stores in question, "will be undergoing a longer-term transition and will remain under the Steamer Trading brand for the foreseeable future while we manage the process through."
ProCook was founded in 1995 and supplies kitchen and dining ware, promising savings of up to 50% compared with other brands, by producing and delivering products direct to the customer, with no middleman.
Headquartered in Gloucestershire, ProCook currently operates 37 UK stores, along with an e-commerce business, and trades within 29 international territories. It designs and manufactures around 1,200 exclusive products that span the cookware, kitchen accessories and tableware categories.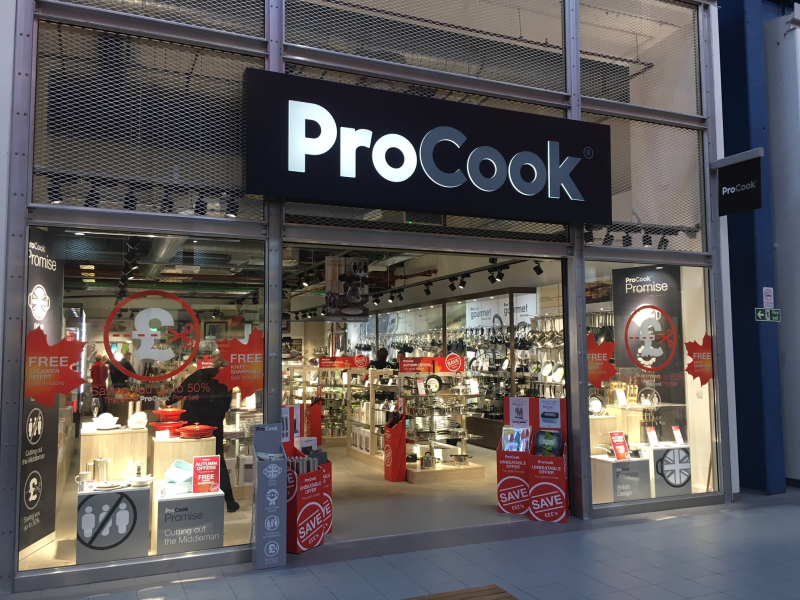 [ad_2]